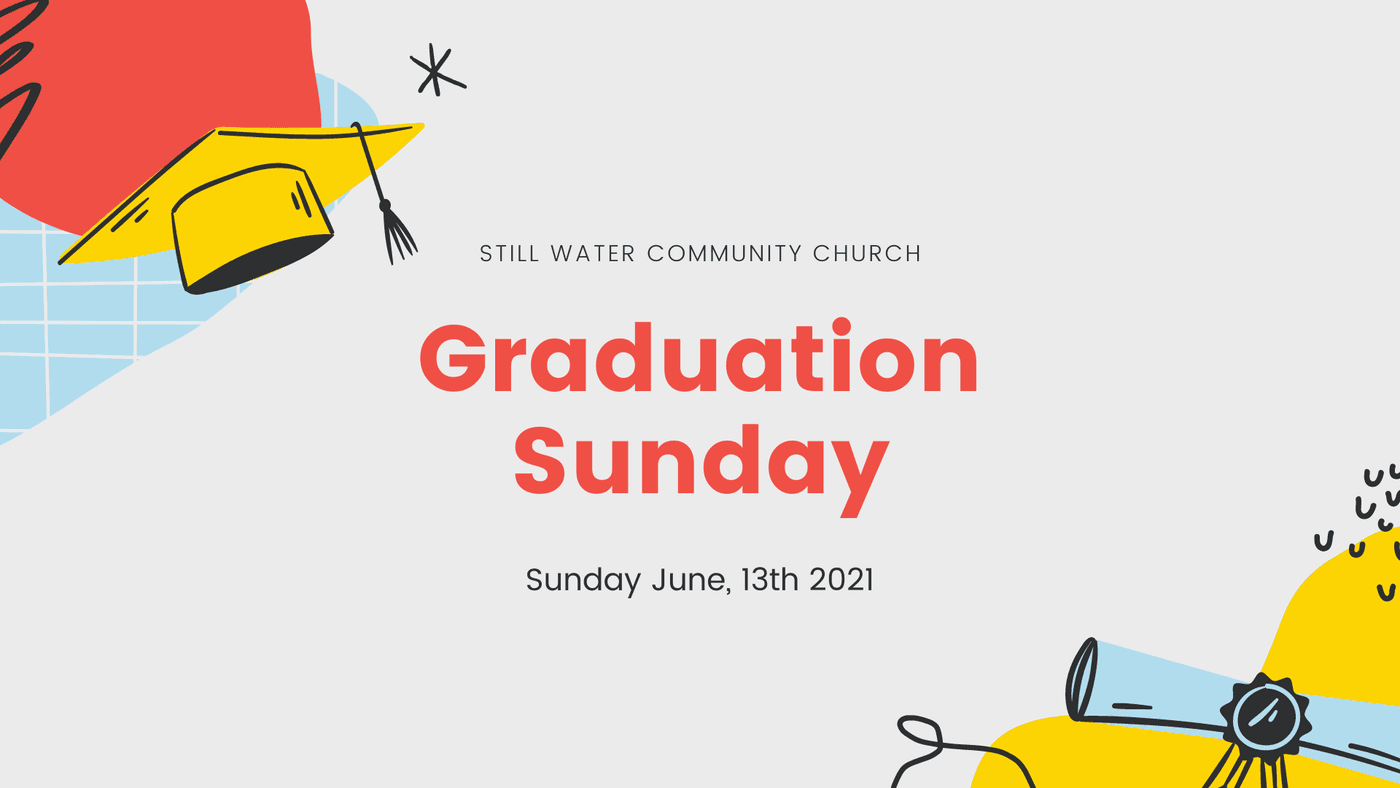 We are excited to honor and recognize the years of hard work that our graduates have accomplished!
On Sunday, June 13th we want to publicly celebrate our graduates of Still Water. We will present the high school grads with a few gifts as the church commissions all the graduates in the next season of their life. In between the first and second services, we will have a walk-through breakfast for the grads and their families.
We ask that all graduates and their families come to the 11 AM service on June 13th to celebrate with the church.